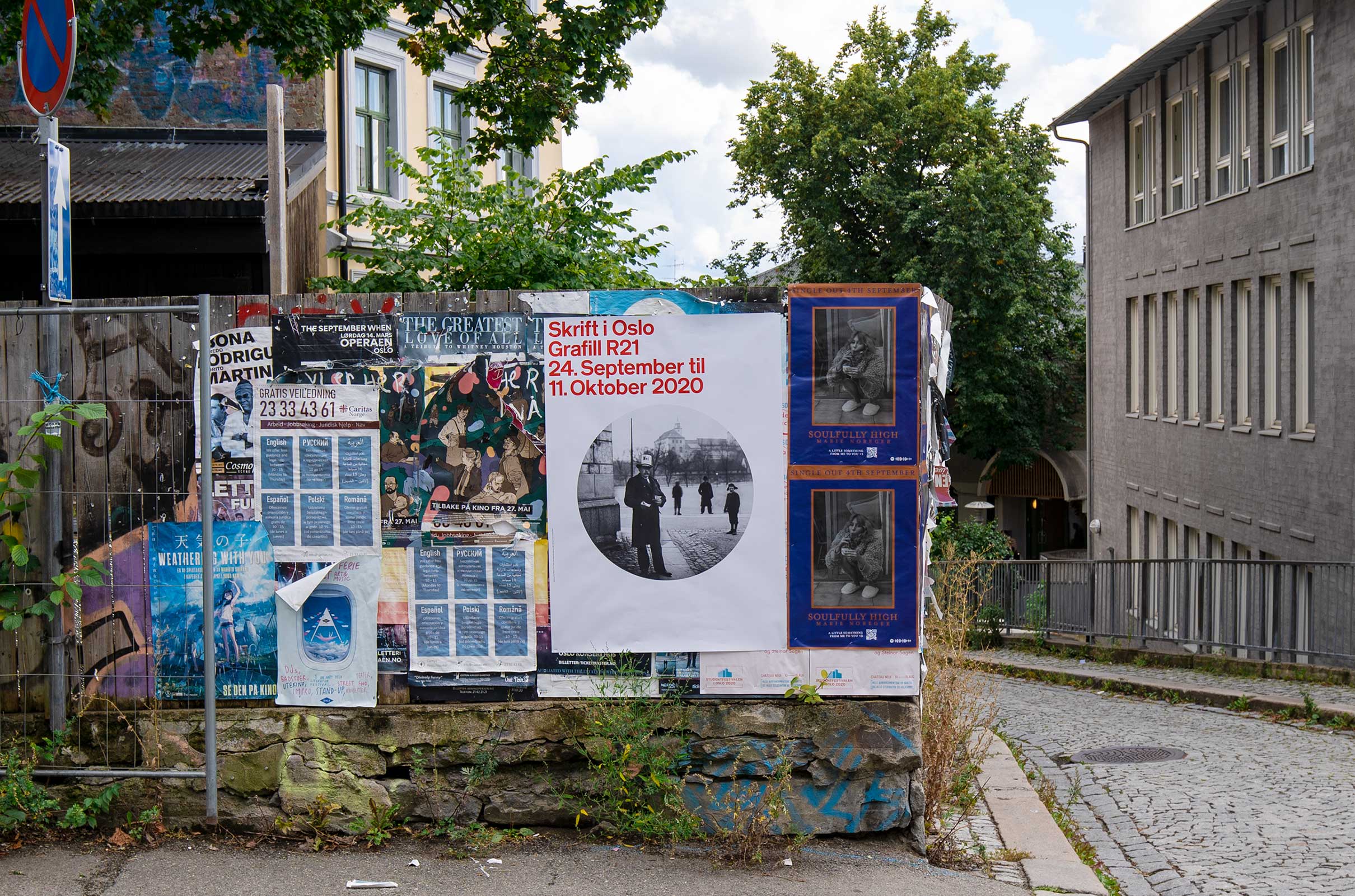 Skrift i Oslo – Exhibition Grafill R21
[NO]
For most people, letters are almost like air. This exhibition is an attempt to shed light on the impact letter shapes have on our visual culture; how a range of visual expressions shape the way we feel, think and relate to the information around us.
"Skrift i Oslo" [Letters in Oslo] is a mapping of signs and letters in Oslo between 1863 and 1963. The exhibition shows 704 photographs, as well as physical signs and objects of that era.
The aim is to show the diversity of visual language in Oslo before letters faced international standardisation.
The photographs tell more than one story. They are selected based on the letters visible, but the letters themselves often appear in the background. The photos show situations from everyday life and historical events. We see how the evolution of letter shapes, architecture, photography – as well as countless other cultural markers – correspond with the development of the city.
Letters rarely revolve around themselves. They are instruments used to convey a message. Sometimes the shape of the letters are tailored to emphasise that particular message. Their form is also influenced by where and when they were designed. In this way, the exhibition is a singular opportunity to discover the visual dialect of Oslo.
Sales exhibition
The book
Skrift i Oslo
will be launched on the 24th of September, and can be purchased at the exhibition. There will also be a few leftover silkscreen posters for sale.
Due to the Covid19 situation, the opening on the 24th is a closed event. The exhibition opens to the general public on Friday the 25th of September at 09:00.
Grafill R21
Rosenkrantz' gate 21
Oslo
25th of September to 11th of October
Monday to Friday 9–16
Saturday and Sunday 12–16
Les denne teksten på norsk
post@arvebaat.com
arvebaat.com
Instagram